---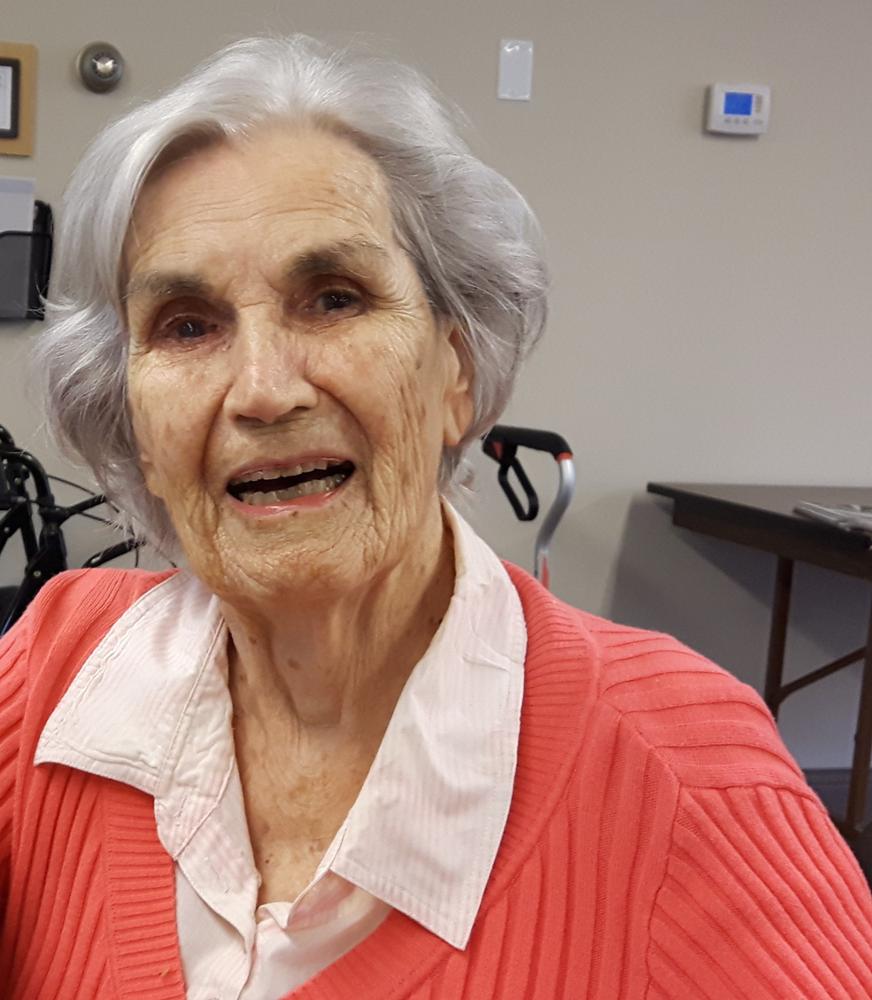 In Memory of
Alice Luise Percival
Wednesday, November 16, 2016
Obituary of Alice Luise Percival
Alice Luise Percival (née Springsteen) left to dance with her beloved husband Walter the evening of 16th November, four days before her 93rd birthday. Her departure was, for her, uncharacteristically quiet. She slipped gently from the tender arms of her daughters Marlee Robinson and Judith Newby, her son-in-law Tom Newby and eldest grandson Scott Robinson after suffering a stroke earlier in the day. With her in spirit were her grandchildren Catherine Wassmansdorf (Gregg), Philip Walsh (Faye), Douglas Walsh and Chuck Walsh (Natalie) plus great grandchildren Daniel and Emily Wassmansdorf and Vivian and Isla Walsh. Waiting to greet her on the far shore was her husband and her youngest daughter Wendy Walsh.
Alice was born in Windsor to renowned lawyer Stanley Springsteen QC and his wife Gertrude (née Wade) on 20th November 1923. On 20th November 1943 she married her only love who she met while studying at McGill University. After WWII during which Walter served overseas in the army medical corp the couple moved to Windsor, eventually settling in an historic Albert Kahn home in the heart of Walkerville.
During most of her life Alice was active in many charities including serving on the Budget Committee of the United Community Services and developing City Day Care Services. She was President of the May Court Club of Windsor and was responsible for laying the ground-work for the Bargain Box. Alice also served on the Board of the I.O.D.E. Hospital and the Willistead Art Gallery (now the Art Gallery of Windsor AGW). In 1968 she was honoured by the CKWW as Citizen of the Week. As head of her cherished St. Mary's Church Guild she shared her skill in weekly floral arrangements for the altar and used her knowledge of history and art for tours of the historic church.
Alice and Walter were avid collectors of art, often guided and inspired by the AGW founder and Director Kenneth Saltmarche. Not only did they create an enviable collection of Canadian art but they also got to know many of artists.
Together Alice and Walter travelled the world, visiting every continent and developing a special love for Bermuda, Egypt, Morocco and the Galapagos Islands. Alice was an active and gifted gardener who collected seeds and cuttings from fellow gardeners during her wide travels. The Percivals purchased a travel agency (House of Travel) which Alice ran for many years specialising in individually-tailored trips. She became President of the Ontario Travel Association and taught travel at St. Clair College.
Alice and Walter loved gathering family and friends for elegant and lively parties at their Windsor home, at Alice's beloved Springhill Farm near Morpeth, and at Dolphin Terrace in Bermuda.
Following Walter's death in 2005, Alice started to down size. She also struggled with dementia. Thanks to a team of caregivers led by her daughters, Alice was able to live independently in her river view Windsor apartment until 2015. From there she moved to her family farm on Lake Erie, again with the help of her daughters and other caregivers. In January of this year she moved to The Village on the Ridge in Ridgetown, enjoying visits from family and friends as well as musical events.
Her granddaughter writes, "She leaves us with her profound belief in the value and strength of family, encouragement to pursue our dreams, and a practice of living kindly and gratefully every day."
A Memorial Service will be held at Trinity Church in Morpeth on Monday 21st November at 1:30 with a reception to follow at the Village on the Ridge, 9 Myrtle Street, Ridgetown at 3:00pm. It is hoped that a Windsor Memorial Service will be held at St. Mary's Church early in 2017.
Friends may want to consider a contribution to the Trillium Gift of Life Network (www.giftoflife.on.ca), the Alzheimer Society of Chatham-Kent Elephant Aid International or United Way of Chatham-Kent.
The family would like to express their gratitude for the compassionate care of The Village on the Ridge staff and supporting PSWs arranged by CCAC.