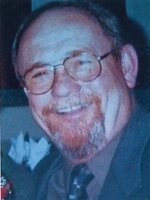 Scott Smith
It is with heavy hearts that we must announce that Scott Kirtland Smith 73yrs young of Mitchell's Bay, ON "turned the page "on Nov 20th, 2021 at the Chatham hospital with his family surrounding him and holding his hands.
He was born May 26th, 1948 to the late Mary Elaine (Johnson) Smith and Sherman Kirtland Smith of Chatham, ON. Survived by his "little sister" Cathie Smith (Al McCully) of Chatham, ON.
Scott attended St. Clair College of Chatham, ON graduating from the paramedic program. Scott was a dedicated paramedic for 31yrs. He was known for making a stressful job workable and always made the shift enjoyable with jokes and his spunky personality. He retired from Arbors Ambulance in 1998. He was an avid hunter and fisherman for years. Growing up he was active in gymnastics, football, hockey, and baseball.
Scott was a devoted husband to Monica (Schneider) Smith of Mitchell's Bay, ON for 20yrs. (together 34yrs)
Scott has two children from his previous marriage. (Susan Loyer Smith). Blessed with a daughter Christie Lea Smith of Mitchell's Bay On, and Son Shadd Kirtland Smith (Tracey Secord ) of Chatham, ON.
Granddaughter Taylor Elaine Smith of Sarnia, ON and grandson Storm Kirtland Smith (Kate Robinson) of Chatham, ON.
Scott was again blessed with stepson Richard Whittington (Vanessa Vanessen). Stepdaughter Johanna Smith (Donald Smith) of Chatham, ON.
Grandchildren Tabatha Smith, Nicholas Smith, Sommer Smith, Jackson Whittington, Sadie Whittington, Grant Spence, Craig Spence, Ashlynn Spence.
Great granddaughters Jessica and Jersey.
Also will be missed by many aunts, uncles, cousins, nieces, nephews, and many, many friends.
Over the last twenty years you could find "Ugly" out fishing or out riding around on his golf-cart policing the bay. Everyone loved talking to him and he loved talking to everyone! Scott loved to be social and telling jokes, laughing, and having a drink with family or friends was his favorite past time. He had a way of being the voice of reason, life was too short for doubt, anger and waiting. "Don't sweat the small stuff" he would often say.
Scott will truly be missed by all who knew him - he just had that act of leaving a great impression and a feeling of increase.
A Celebration of Life will be held on December 4th, 2021 at Bob N' Buoys Bar & Boil in Mitchell's Bay, Ontario from 2 - 6 p.m.
To the next page dad, the next chapter - until we meet again ole friend/father.