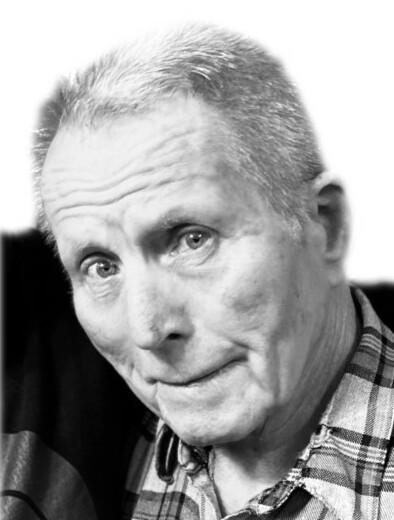 Allan Carlyle Pettipiece
Pettipiece: Allan Carlyle -
Born October 2, 1944 to the late Carl and Elsie (Nee June) Pettipiece.
Allan passed away Sunday February 12, 2023 at the age of 78.
Loving father to Brady (Meaggan) Pettipiece.
Allan adored his grandchildren, Cooper (17), Chase (14), C.J (11), Chloe (9) Pettipiece.
He will be missed by Marsha Pettipiece, partner of 27 years.

Sports were a big part of Allan's life. He performed managerial duties for the Blenheim Minor Hockey and Baseball Associations, while also scheduling for the Tri-County Hockey League.
Allan was part of the Ontario Muzzle Loaders Association for many years and eventually became the president of this association.
Being a Carpenter by trade, Allan was a member of the Local 494 Carpenters Union in Windsor, ON for over 35 years.
Allan enjoyed reading books, woodworking, playing cribbage with Grandpa Locke, playing cards, and daily phone calls from Grandma Locke who kept him in line and had no problem expressing her point of view to him.
Special Thank you to Ashley and Elliot Wilton for rides to and from Doctor appointments, making meals and daily wellness checkups. Both never wanted anything in return. Ashley is an amazing nurse, who is so good at her job and an all around caring person.
Thank you to Penny and Bev Wilton who always extended an invitation to my dad for special occasions and family gatherings, and always made sure to send an extra plate home.
Sincere appreciation to the entire Thain family. Mike, Scott, Kathy, Julie. My dads best friend to this day, Mr Doug Thain who he worked with for many years.
To Denise and Rob LaRouche. His neighbor's we would like to thank you for always checking in on dad and helping with house projects, or to just stop by for a visit. Always sending fresh vegetables from your garden, helping cut the grass and helping take care of dads house. He was so lucky to have such great people next door.
To My Dad.
Thank you for always being there for me. You worked so hard and you were full of advice and knowledge. I will always miss those phone calls about household projects, being a dad, sports, your grandkids, work and just wondering how you were feeling each day. I learned so much from you. This will never be the same. Love you with all I have.
Your best friend and son.
Fred…..

In following with Allan's wishes cremation has taken place.

Donations made in memory of Allan to a charity of your choice would be appreciated.
Online condolences may be left at www.mckinlayfuneralhome.com
McKinlay Funeral Home
141 Park Street, Blenheim
519-676-3451