Funerals & Celebrations
Losing a loved one is one of the hardest things we can have happen to us. Whether it is an expected death or a very sudden loss, no one can truly anticipate what their own unique grief experience will be like. Every life is unique, as are the circumstances surrounding their passing. A Funeral or Celebration is a time where you, your family and your friends can gather and acknowledge the loss collectively and support one another. It is also an opportunity to honour the life of your loved one in a manner befitting their character.
Funerals & Celebrations can be made up of any number of different parts. These can be done in whatever order makes sense for your family and circumstances. It is our job at McKinlay's to help you plan the events and walk you through the process.
Visitation
A Visitation allows for family and friends to gather and reminisce about your loved one. It allows for people to share stories and memories that you may not otherwise have heard. It gives families opportunity to set up personal displays and showcase your loved one's individuality. Video Tributes containing photos and video clips are often played, refreshing the memories of your guests of their experiences with your loved one. These photos and mementos often work as ice breakers for guests who may not know what to say. In truth, you will find it does not so much matter what they say, as their very prescence speaks louder than the words themselves.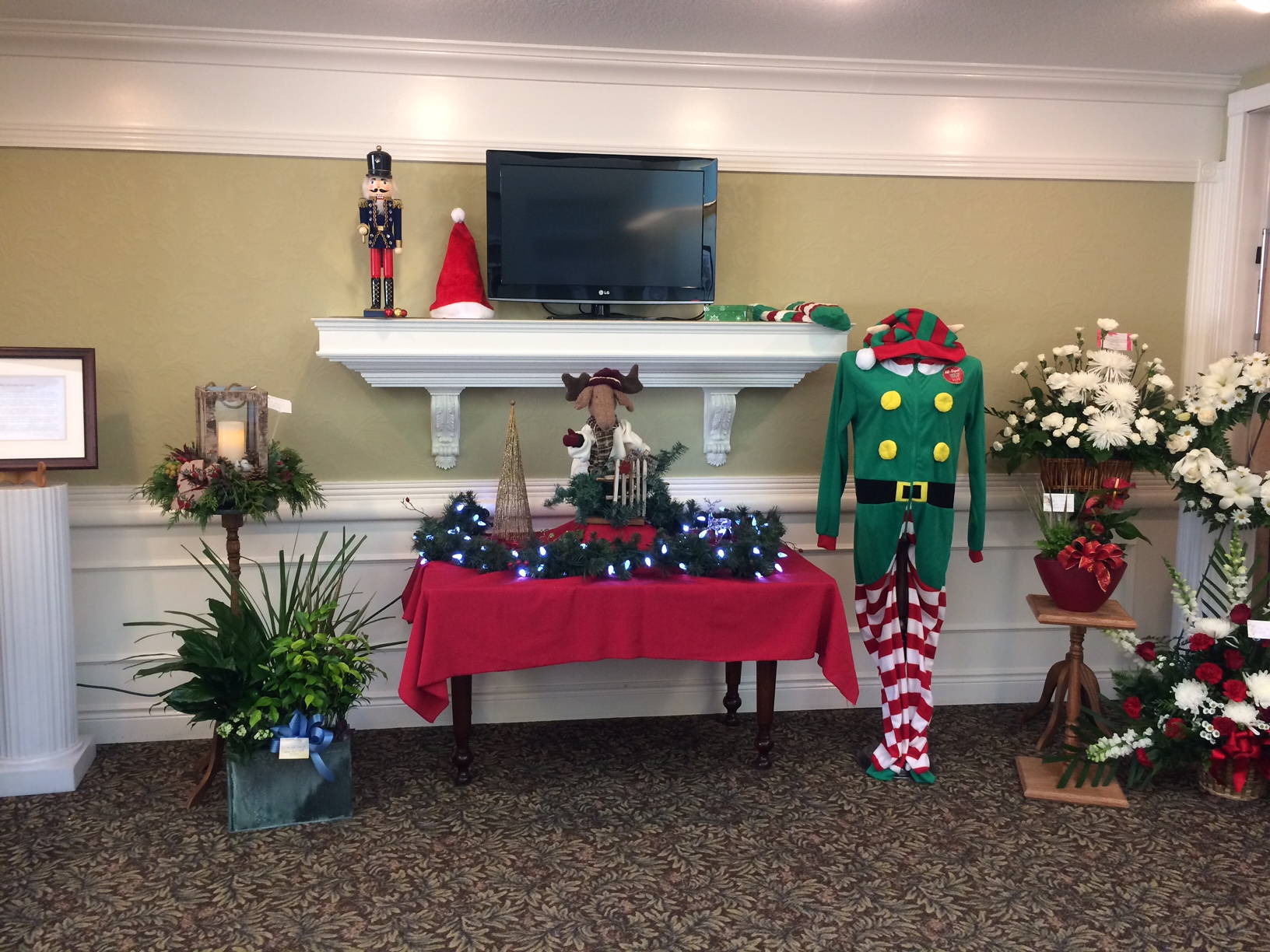 Saying Good-bye
Saying good-bye for the last time can be difficult. At McKinlay's, we try to make this as gentle and as meaningful an experience as possible. Here are some things to consider when planning for your loved one's final good-bye.
The Right Music - Whether it was the song you danced to at your wedding, or your loved one's favourite hit from the radio, the right song can make for a powerful experience. Music can truly set the tone for a meaningful good-bye.
Letters or Drawings - Often, when we say our final good-bye, we are at a loss for words. We would often suggest writing a letter in advance to place in the casket. This allows you a medium to articulate and express your feelings - in a private format - directly to your loved one. Children often do not have the vocabulary to verbalize what they are going through. We would suggest having them draw a picture for their loved one, giving them the tools to express themselves.
Photos or Mementos - Perhaps it is a photo of when you first met, or the ultrasound photo of the baby they'll never get to meet. Placing photos or personal mementos in the casket can anchor a memory of the experience. If cremation is the disposition of choice, we may suggest placing certain mementos in the urn after the cremation process is complete.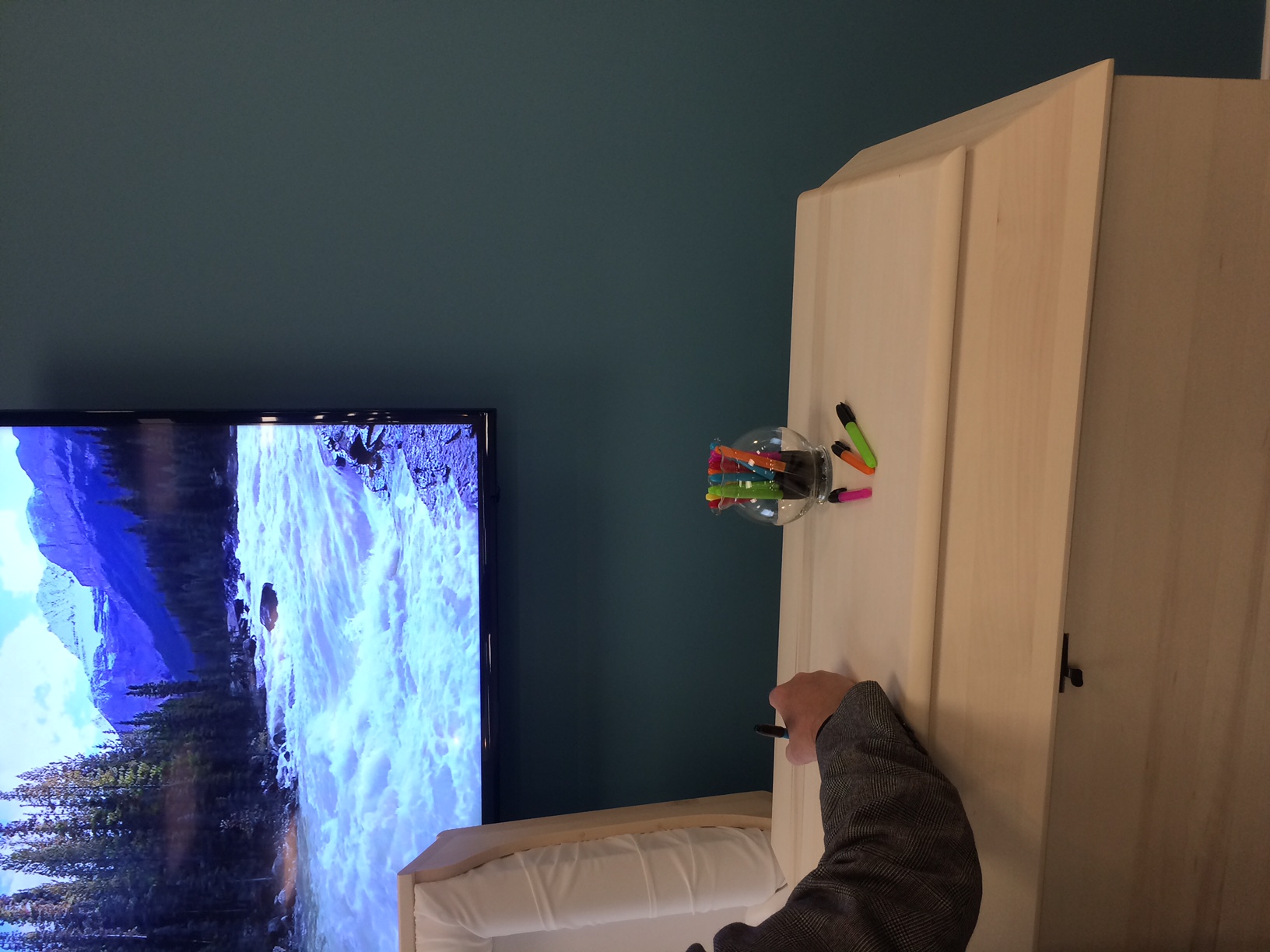 Traditional Funeral Service
While a funeral is always unique to the invidual, there are often elements of tradition that come into play. At McKinlay's, we are familiar with the various religious and cultural practices and can help you tailor a service that would be truly appropriate for your loved one. Whether we are holding a service at one of the many churches in the area, or at the Funeral Home, our team will look after all of the details.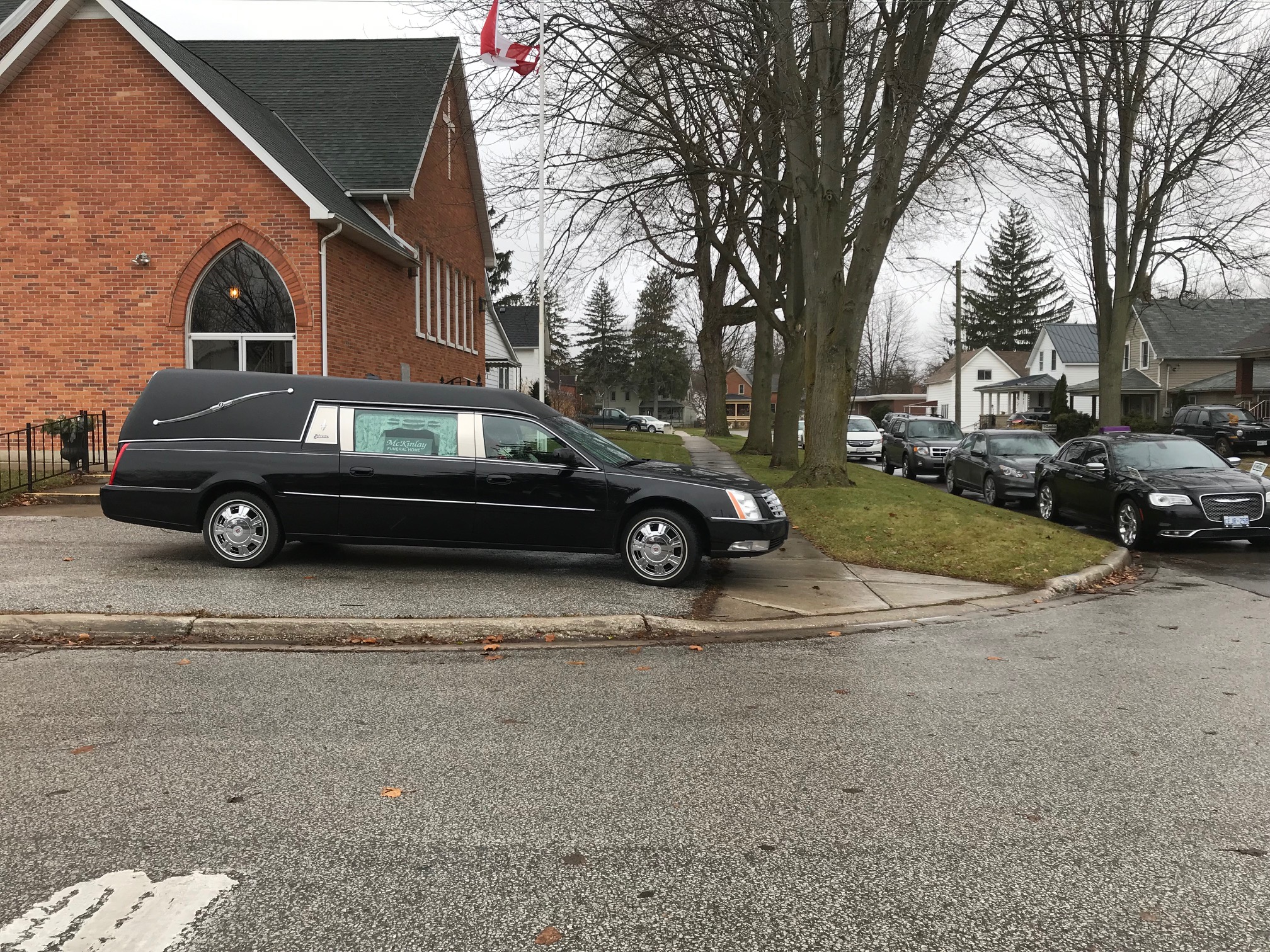 Celebration of Life
The terms 'Funeral' and 'Celebration of Life' can often be used interchangeably. While similar, the overarching difference between a 'Traditional Funeral' and a 'Celebration of Life' is that the Celebration often involves the family creating their own unique traditions. There may be traditional elements in a Celebration of Life, such as a pastor or a priest, but it ultimately follows the family's format. Often, for those families without a church affiliation, a Funeral Celebrant will conduct the service. The purpose of the Celebrant is to focus the service on the individuality of your loved one and capture the essence of your loved one's life.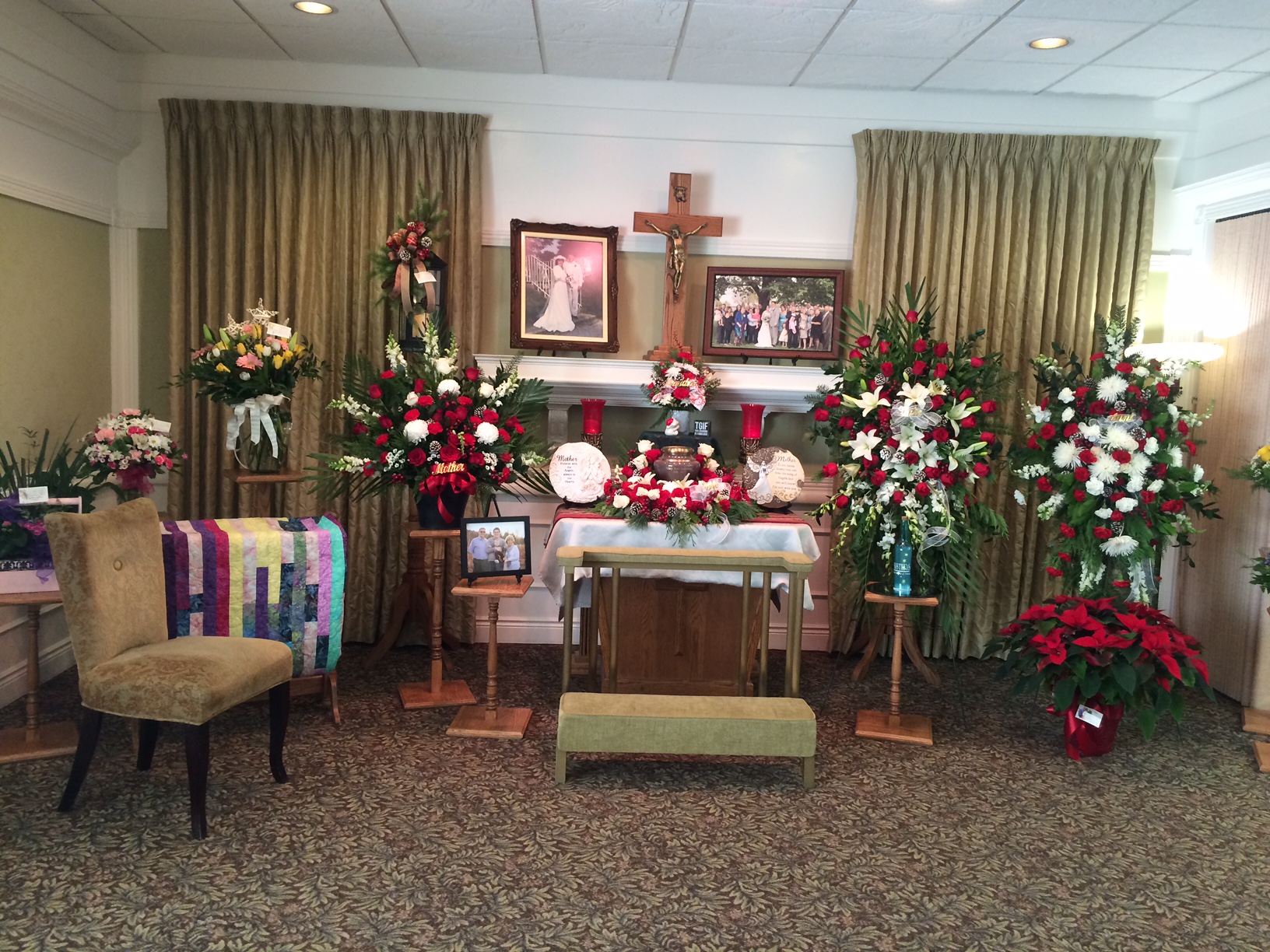 Funeral Procession
The Funeral Procession is often the journey from the Funeral Home or Church to the Cemetery. It can be quite an emotional experience. Often, cars will pull over, workers will remove their hats, and police officers will stop and salute. This reverence for the dead is a point of pride for us in Chatham-Kent. As it is your last journey with your loved one, there are a number of options to consider.
Customized Routes - We always aspire to take the safest route possible to the cemetery. However, with a little planning we can work with you to develop a custom route. Often, families may wish to drive by the homestead or the family farm. Perhaps your loved one owned a business in the area, or had a favourite hang out spot. Incorporating a customized route into the day can make the experience all the more meaningful.
The Right Vehicle - Did you have access to your loved one's classic mustang or favourite pick-up truck? Would it be meaningful to have someone drive your loved one's tractor in the procession? Did your loved one ride a motorcyle, and if so, did they have friends who would like to ride their motorcycles in the procession? We would encourage you to personalize the procession in any way you can. ​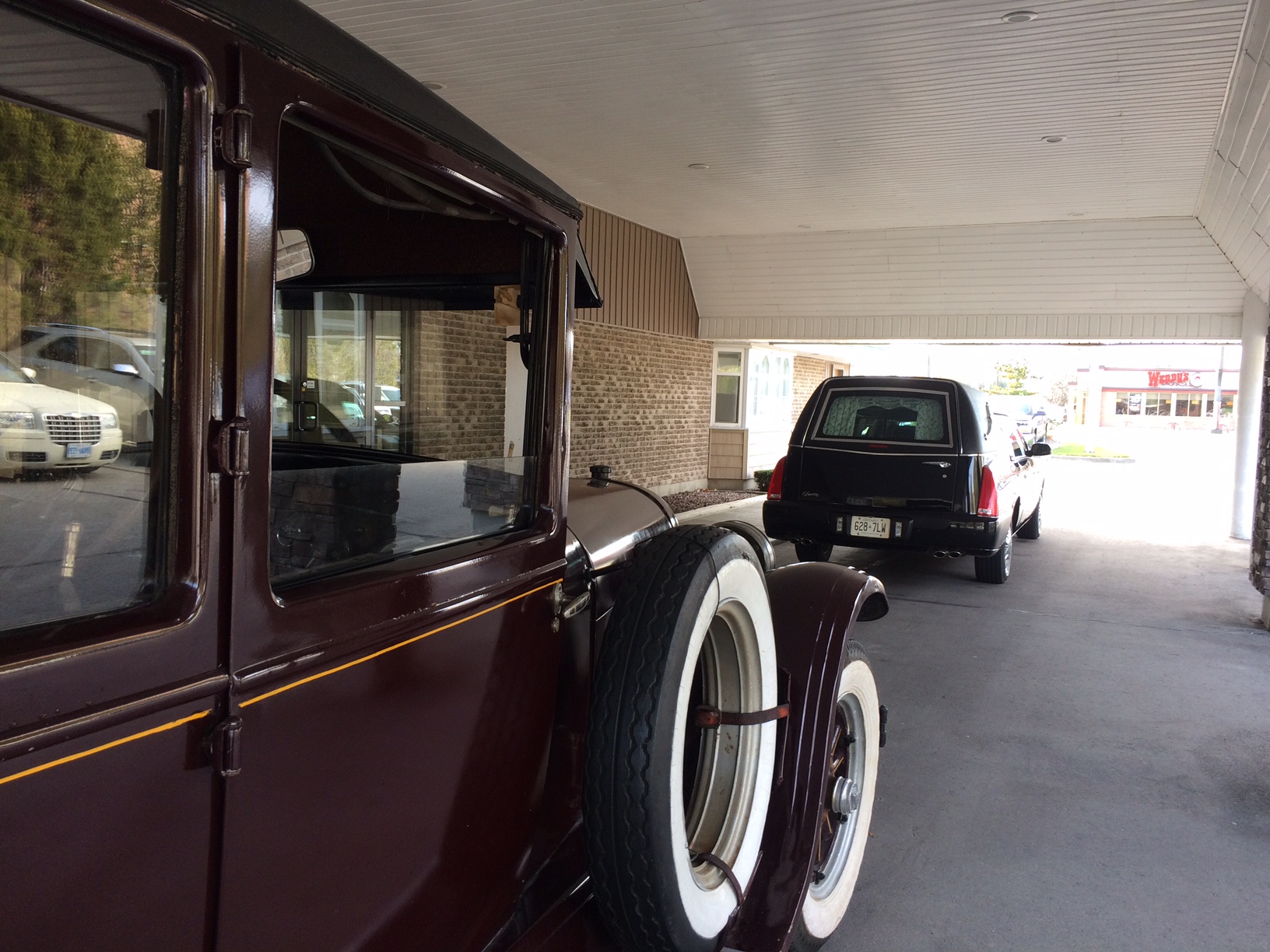 Cemetery Remembrance
The Cemetery Remembrance is where we bring our loved one to their final place of rest. This can easily be one of the hardest, yet important parts of the overall ceremony to endure. Regardless as to whether you choose a casket or an urn burial, there is something very final in the act of placing your loved one in the ground or niche. The service at the graveside cuts through any illusions that someone has died, which is important in a healthy grieving process. Often, as a final act, flowers will be placed at the grave. A flower in this setting can often say more than words.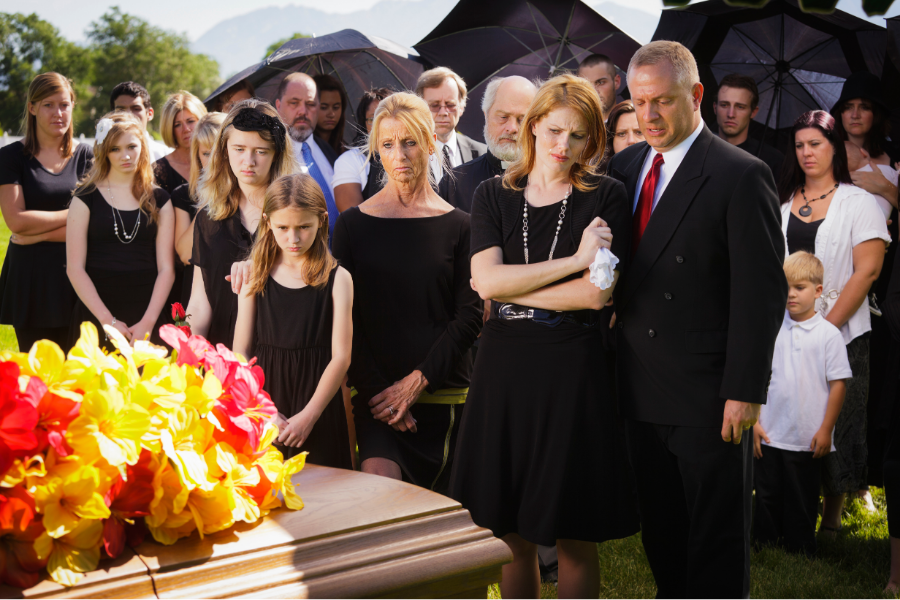 Memorial Reception
A Memorial Reception can take place following a Funeral, Celebration or Graveside Service. It can also be a standalone Celebration of Life where family members share memories, food and beverage in a less formal setting. Families may wish to have a traditional sandwich reception, a standing reception with hors d'ouevres or a sit down broasted chicken dinner. Our Chatham Reception Centre has a permanent liquor license, should you choose to have beer or wine at the event. We also have coffee, tea, pop and water available (and juice boxes for the kids).Here are a couple of things to consider for your Memorial Reception.
A Toast - Often during a reception, there will be a time where a family member may ask everyone to pause, raise a glass and reflect on your loved one. This simple act allows the guests to connect and can often inspire speeches.
Speeches - A 'speech' at a reception is much different than a eulogy in a more formal funeral setting. Typically, at this point the formal portion of the service is over, and people are able to relax a little. Often during a reception speech, you may find more storytelling and engagement. It is not uncommon for us to pass a wireless mic around the room as family members add to and include their own stories.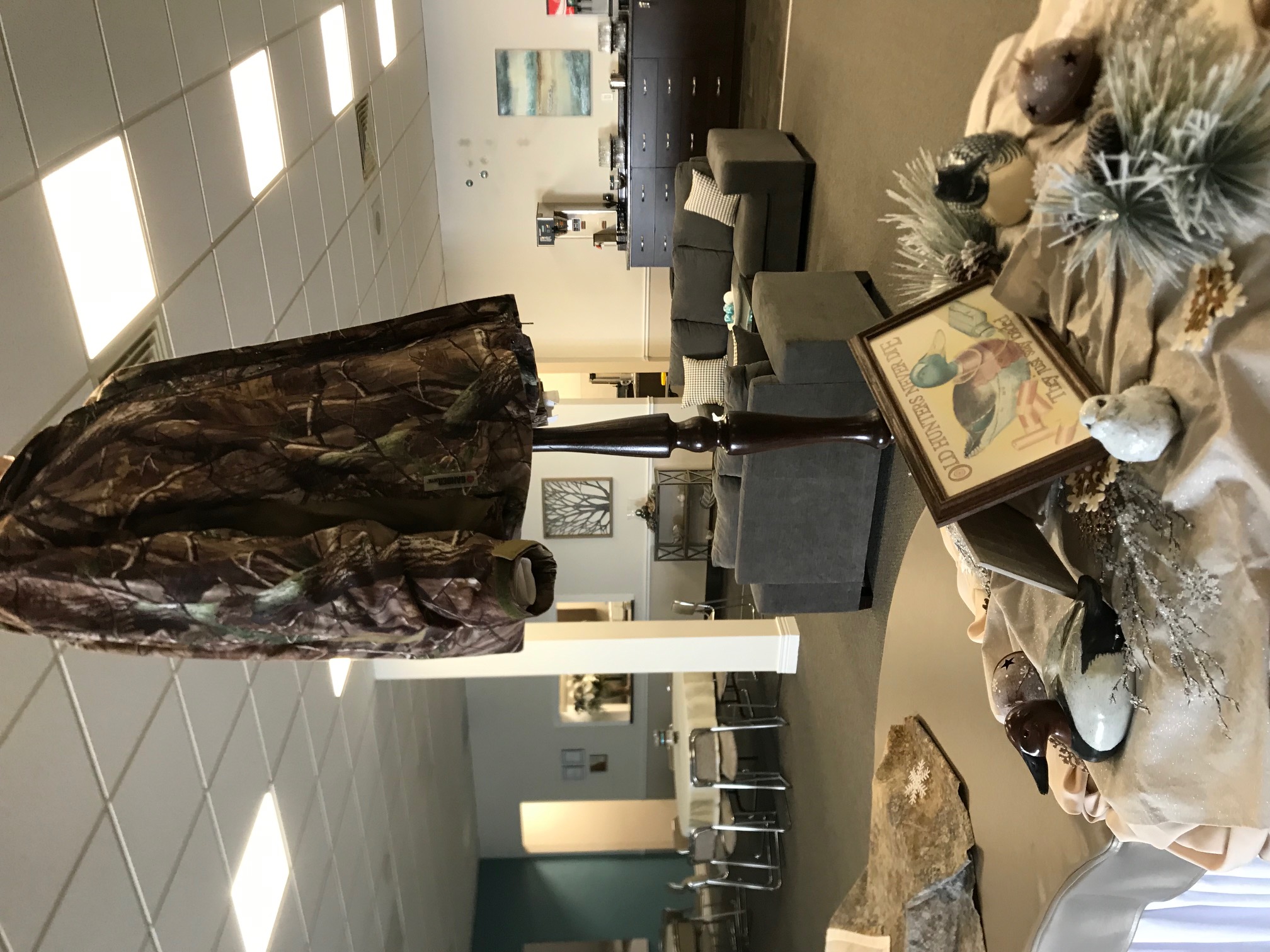 ---
Grief Support
---
The death of someone we care about can be one of the most difficult experiences in life. These articles are meant to describe different types of grief; their intent is to help you understand your own, or to help you empathize with another person's grief.

LEARN MORE >
Our Locations
---
McKinlay Funeral Homes is pleased to offer services from locations in Ridgetown, Blenheim, and Chatham. We have a wide range of services available in these communities. Please click on the link below for more information about these facilities.

LEARN MORE >
Send Flowers
---
Our local florists are committed to offering only the finest floral arrangements, and are backed by their professionalism and prompt service. Allow us to take care of your expression of sympathy by connecting with our local florists through our website.

LEARN MORE >
Let Us Help You
Please feel free to browse our pages to learn more about pre-planning a funeral and grief support, as well as the traditional funeral and cremation services that we have to offer. If you have any questions or concerns please feel free to contact us at anytime, we are available by phone or e-mail, or drop by the office in person. We are always here to help.