---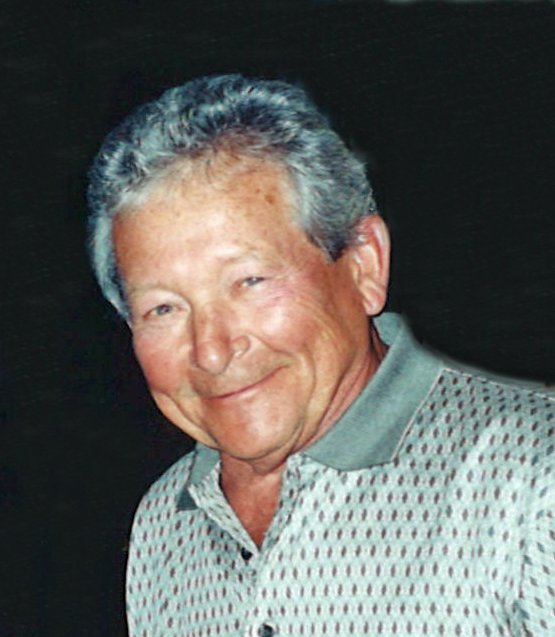 In Memory of
Sergio Luigi Pupulin
1930 - 2018
Obituary of Sergio Pupulin
SERGIO LUIGI PUPULIN - "THE BEST IN THE WEST"
July 17, 1930 - January 7, 2018
On January 7, 2018, Sergio passed away peacefully at the Chatham-Kent Health Alliance, surrounded by his loving family and friends.
At the age of 24, Sergio left his hometown of Fiume Veneto, Italy to start a new life in Canada. With his wife Derna, along with Ralph and Angela Fanelli, they established Maple City Bakery in Chatham.
He brought with him many Italian traditions including wine-making, vegetable gardening and a love for lively family gatherings. Sergio was an avid golfer into his 80's, never missing a Wednesday with his friends. He took every opportunity to bet on any game. Whether it was ping-pong, croquet, Trouble, pool or fishing, he always won, much to the chagrin of his four grandchildren!
Dad was fun and affectionate and, with mom, encouraged his daughters to be strong and independent.
Sergio is survived by his wife of 65 years, Derna Pupulin (nee Facca) and his three daughters: Emanuela Heyninck (Joseph), Adriana McDonough and Theresa Pupulin. Nonno will be sadly missed by his four grandchildren: Justin, Nick, Erika (Kyle) and Richard.
In the backyard, there stands a beautiful cottonwood poplar that towers over 100 feet. It is hollowed out and grows on a precarious slant on the bank of the river. Dad always wondered if the tree would fall before him. The tree remains, and for us, is a reminder of dad's strength and perseverance.
We would like to thank CCAC/LHIN, dad's personal support workers, health care professionals, nurses, doctors and CKHA hospital staff who showed exceptional kindness to dad, particularly during this past year when his challenges were many. A special thank you to the cancer specialists who treated dad at the London Regional Cancer Program for the past eight years.
The visitation will take place at the Funeral Home, 459 St. Clair Street, Chatham, ON, on Thursday, January 11, 2018 from 3-5 pm and 7-9 pm.
A Funeral Mass will take place at St. Agnes Catholic Church, 52 Croyden Street, Chatham, ON, on Friday, January 12, 2018 at 10 am, with Fr. Jim Higgins, Celebrant.
In lieu of flowers, the family asks that you make donations to the Leukemia and Lymphoma Society of Canada or to the Chatham-Kent Hospice Foundation.
Online condolences may be left at www.mckinlayfuneralhome.com
McKinlay Funeral Home, 459 St. Clair Street, Chatham, 519-351-2040