---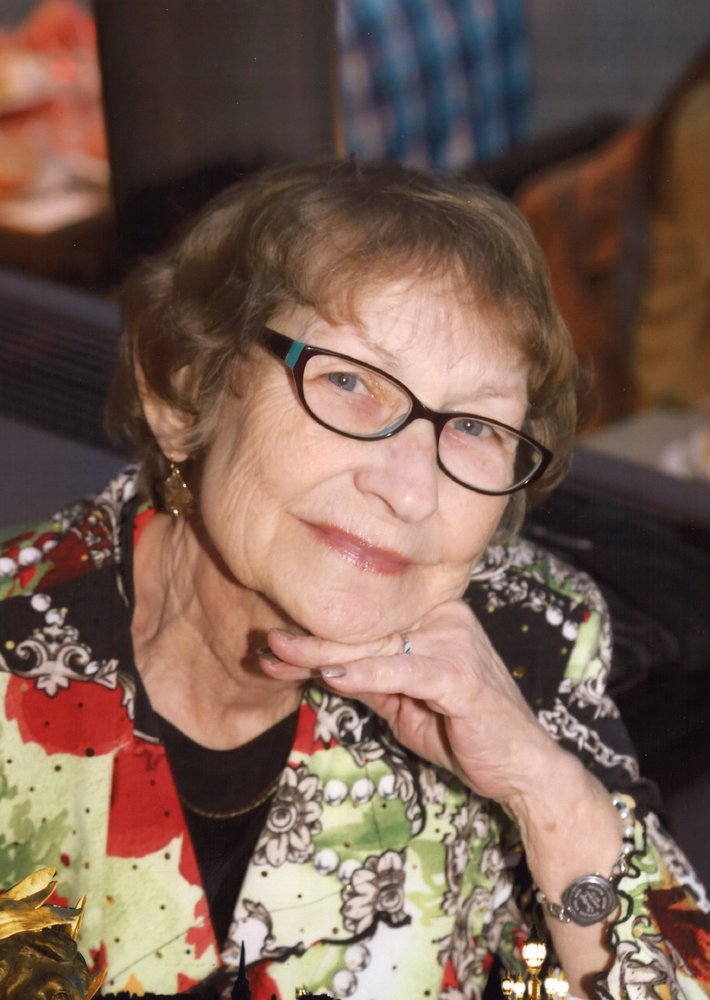 Obituary of Joan Leatherdale
A resident of Corunna, and formerly of Ridgetown, Olive "Joan" Leatherdale (nee Pease) passed away peacefully at Bluewater Health, Sarnia, on Sunday, July 11th, 2021, at the age of 78.
Born in Thamesville, Joan was the beloved daughter of the late Leonard Guy and Olive Mae Pease (nee Pumfrey)
Predeceased by her dear husband Gordon William Leatherdale (2013).
She will be missed by her daughter Joannie 'Cathy' Wonnacott and her children Brandyn, Carl, and Sera Deketelaere; son Joe (Louise) Leatherdale and his children Amanda and Kevin Leatherdale; and daughter Regan (Gary) Pemberton and her children Phifer, Ellis, and Micah Pemberton. Forever remembered by her great granddaughters Baily and Alanna. Survived by her brother, Richard 'Dick' (Ann) Pease of Picton. Also missed by many nieces, nephews and extended family.
Joan operated a local artisan business, Joan's Ceramic Workshop. She will be missed by her many friends and students.
Cremation has taken place. A Celebration of Joan's life will be held at the McKinlay Funeral Home, 76 Main Street East, Ridgetown, on Sunday, August 1st, 2021 from 1 to 3pm. A Private Committal Service will follow at Mayhew-Mount Pleasant Cemetery, Thamesville.
Those planning to attend must register by phone (519-674-3141) or via the following link:
The Bereavement Authority of Ontario has mandated that all in attendance must wear a mask.
Donations in Joan's memory may be made (payable by cheque) to Parkinson Canada or the Canadian Cancer Society. Online condolences may be left at www.mckinlayfuneralhome.com.
76 Main Street East, Ridgetown, Ontario, 519-674-3141
Joan's Ceramic Workshop by Nancy Rice
The world has lost a very talented artist and designer. Many around here know Joan for her classes, student seminars and bringing world class teachers into Ridgetown so we could afford to learn without the high cost of travel. What is little known is the fact that Joan, herself, was a guest teacher to other professional teachers and her level of knowledge was very high indeed.
Becoming a certified Duncan and Reward ceramic teacher in the "70's" and then followed with a professional ceramic teacher's certificate from Humber College in the 1980's. She educated children as well as adults, offering freely all the knowledge she had to make you a better artist.
Publishing multiple articles in professional magazines as in Ceramic Arts and Crafts and Porcelain Artists of Canada over a 30 year range.
Joan won 3 Peggies, her first at the Canadian Ceramic show in Toronto, a second at the Southwest Canadian Ceramic show in Windsor and a third at Porcelain artists of Canada show in Morpeth. The Peggy is awarded by the American Ceramics Arts and Crafts magazine in recognition of excellence. She also won multiple best of shows at various competitions.
Yearly, Joan would take seminars related to glaze techniques, china painting, dolls, porcelain jewelry, lace draping and clay work. Returning she would take that information and spend months expanding ideas and practicing to be able to offer something new each fall to her students. Joan's talent for design and colour as well as curiosity to see how products could be manipulated let her create new variations of a technique.
Joan's abilities were rare in her field. She was one of a few teachers across North America who could do it all: pour clay and porcelain, assemble greenware, fire low to high level, use multiple glazes on one piece, manipulate lustres and gold as well as Spanish Lladro colours, do clay work and flowers, lace drape, sag and fuse glass. Most china painters only buy white-ware and some don't even do their own firing. Her works could be from start to finish. Because Joan had her early start in ceramics she learned, sometimes the hard way, why timing and heat levels in firing could affect a piece so much. Nothing worse than when all the paint has fired off a piece or the glaze went black and bubbled. Because of this extensive knowledge Joan ended up problem solving firing at several week long professional seminars and was even asked to step in as a guest teacher, at the last minute for an east coast seminar.
Joan truly developed the use of Spanish Lladro colours. When the company said paints could be used on white only porcelain and one colour at a time she experimented. As a result of her determination to work out the glitches she discovered you can multilayer different colours, use it on coloured slip and use 1 strokes with it. Porcelain Artists of Canada then asked her to teach these techniques at their convention for professionals.
Joan's husband Bill gave support to Joan with her business as she took off for World China Painters conventions in Detroit, Toronto, Cincinnati, Ohio and Lansing, Michigan. Mr. Bill would pour molds and attach greenware pieces, fix the kilns and best of all bake treats for the ladies.
Joan's travels to learn under Master Artists included Nina Smith--painting nature scenes and animals, Jean Bebe--enamels, Jordi--lace draping and painting on gold, Violet Temple--portraits, Marlene Eagan--bird studies and flowers. Jean Bebe's enamels were her favourite technique. Even on tiny pieces and especially teapots Joan would love adding that extra bling with enamels. She made the effort to bring these people to Ridgetown so the rest of us could have the same opportunity to study with them.
What is truly amazing is the fact that Joan never took any classes in how to pour porcelain (a whole different method than clay slip), use Spanish colours or how to fuse glass. One of her students took a few classes and brought back the information and samples to Joan. Along with available articles Joan would just experiment and fire over and over until the technique worked well on a consistent basis. The decals on glass bottles or large Sun-catchers were the result of her applying her firing and sagging knowledge, having some real duds in the kiln and never giving up. Joan's creative spirit let her dare to try what she imagined.
As a teacher Joan set high expectations. Your ceramic/porcelain piece needed to be well cleaned. Sloppiness was not allowed. How many of us were made to wipe off our work because it wasn't right when we china painted. When it came to those darn holes in the Christmas trees you had better have cleaned out the glaze or you wouldn't get it fired. The results were her students had professional looking pieces. They often placed at shows with their work. She shared all the information on how and why so you could work on your own if you wished. One of her students even went on to the Emily Carr Art School.
This very talented woman was such a nice person. The people in classes became a small family of friends. This was our time. People shared frustrations, joys, and sorrows when loved ones passed. Oh Joan , you did so much for all of us. You will be so missed.
So have some tea in a hand painted tea cup and think of Joan.
Share Your Memory of
Joan