---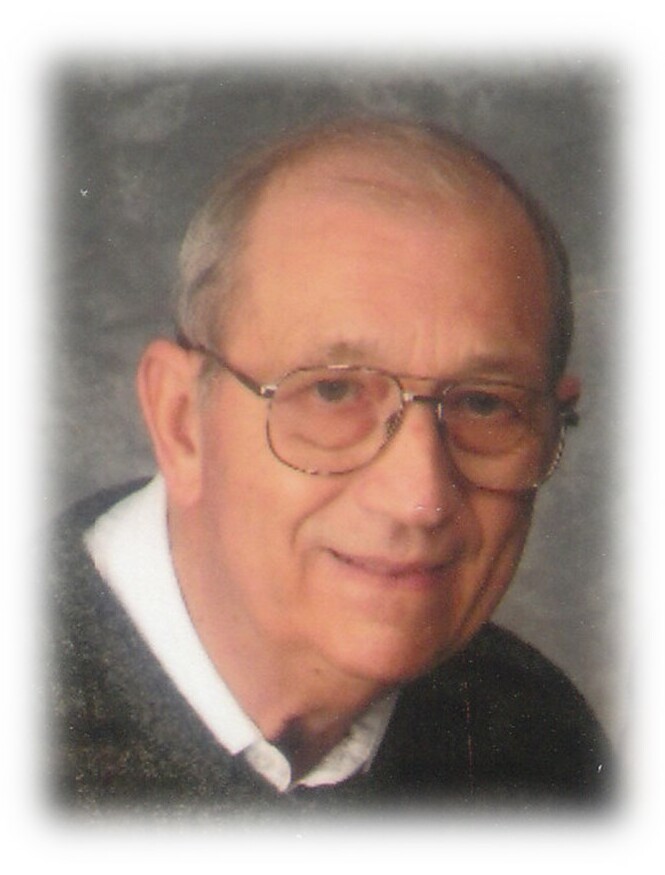 Obituary of Bill Stover
It is with heart break that the Stover family announces the peaceful passing of William (Bill) Norman
Stover at the Chatham-Kent Hospice in Chatham on Sunday, January 8th, 2023 at the age of 88 years.
He was a long-time resident of Ridgetown. Bill was just weeks away from celebrating his 89th birthday.
Bill was born in Blenheim Ontario on February 12th, 1934 and is predeceased by his dear parents Harold and Ida Stover (nee LaMarsh) and step-father Harry Peters.
Bill was so loved and will be forever missed by his faithful and loving wife Jean (nee Authier). Bill and
Jean recently celebrated their 65 th wedding anniversary on November 26, 2022.
Bill was a loving father and is also survived by children: Cheryl (Wayne) Jee of Chatham, Robert Stover (Stephen Rankin) of Chatham and Elizabeth Stover of Ottawa.
Bill also leaves behind his dear brother Larry and wife Charlene Stover and is predeceased by brother Cecil Stover (late Jean). Bill was also predeceased by his infant sibling Donald Stover.
Bill was the loving grandfather of Kristine (Stuart) Moninger, Nicole Jee, and Kimberly Jee (Aman Mann).
Proud great-grandfather of Matthew (Kaitie), Meagan, Avery, Alaina, Emma, Owen and Aila.
Bill also leaves behind the newest family arrival, great-great grandson, Everett.
Bill also leaves behind dear brothers-in-law, Jules Dupuis, Ronald Graves, Raymond and Gary Authier and dear sister-in-law; Sharon Houston.
Bill is also predeceased by dear sisters-in-law Carol Dupuis and Janet Graves.
Bill is also survived by several cousins, nieces and nephews. Bill is also survived by special friends, Bob Spence, Wayne Rumble and Dick Wright and many other community friends. We would also like to give special thanks to neighbor and friend Jerry Wright who supported both Bill and Jean in many ways in recent years.
Bill and Jean also had many kind neighbors over the years. The family wishes to thank each of you for friendship.
Bill always said that he felt blessed to have the life that was given to him. He always proudly said that
he had no regrets in life and was so thankful for the privilege to experience the great journey he had in this life.
Bill was the number one fan of the love of his life; his wife Jean, along with his children and
grandchildren. He was a kind, generous and loving husband, father and always so proud of his children and grandchildren.
As a youth, Bill grew up in Merlin and loved to play baseball. He met his wife Jean at Merlin High School earlier and at age 19 and they promptly fell in love. Bill played for the Merlin Legionnaires men's softball team and in 1956, the team won the OASA Intermediate "C" championship, the first provincial softball title in Merlin history. Jean was in the ballpark stand always cheering he and the team on in many games over their 4 years of courtship. The 9 living team members met in 2006 for reunion on the 50th anniversary of the 1956 win.
Bill and Jean married in 1957 and shared in the joy having their first child Cheryl while living in Merlin
and soon after, moved to Ridgetown and continued to build a family adding Robert and Elizabeth.
Bill gave his family so much adventure. He would take us for plane-rides, car rides, ice-cream cones, the beach for swims, hiking, fishing, camping at various Provincial parks throughout Ontario, getting us to our baseball, skating, hockey games as well as coaching. Taking us on getaways to Detroit or Toronto and just getting out exploring unique areas locally. Bill was always there to assist his children in their homework assignments if necessary and always instilled the importance of education and being a decent, kind and civil member of society. He instilled values that taught his children to respect and appreciate everything and everyone.
Bill was a loyal and dedicated employee with the former County of Kent with 43 years of service. Most of that serving as Road Superintendent for East Kent. Bill retired in 1994.
Bill also loved playing golf, playing darts and flying airplanes.
Bill had a pilot's licence at a young age and eventually partnered in owning a plane and flew often. He would always take his children and wife on various flight adventures on a regular basis. Bill also had many "fly-ins" with various clubs such as the "Flying Farmers".
Bill's last flying experience was thanks to Pete Spence who flew Bill in a vintage Harvard aircraft for a Windsor flypast on Remembrance Day in 2010. Bill was an avid plane buff and could give the name and details of most any aircraft that existed. He once had a model plane collection that accumulated to well over 300 various model planes. Each was proudly made to perfection from the model kit.
Bill, also just prior to retiring, started to dabble in wood-working making hot plate trivets, small carved
ducks and loons and wall candle sconces. He would proudly offer much of his work to family and
friends.
After retiring, Bill began to focus more and more on his wood-working craft. Bill worked with
mostly hard woods such as maple, oak, walnut and cherry. He became a true wood artist making
amazing and detailed furniture like beautiful cedar and oak hope chests for his family, small tables,
hutches, picture frames, stands, candle stick holders even cradles and houses for the grandchildren's
dolls.
Bill eventually started to make detailed wood cars, tractors, wagons, stage coaches, firetrucks,
backhoes, graders, bulldozers, trucks, trains, space shuttles, motorcycles and of course airplanes. He also created several wood hand comforters (cross/dove) for the Chatham-Kent Hospice. Each piece and detailed part were completely made with his own hands. The details on his amazing wood sculptures were so realistic and life-like and to scale. He generously gave many to family and friends and donated several pieces to the church for auctions raising significant donations for the church.
Bill contributed to creating a few custom parts in the restoration of a rare, vintage Fairy Swordfish aircraft when some wood frame parts of the aircraft were no longer available. Bill custom made those unique parts that were no longer manufactured. Bill also used his incredible woodworking skills constructing several nest boxes for Eastern Bluebird, Tree Swallow, House wren and Barn owl. These nesting boxes have been deployed at Kenesserie Tallgrass Prairie in Howard Township and actively in service since 2010. His wood pieces are scattered all around Canada, US, Britain, Japan and other areas. Bill would always stamp each crafted item with "Willie's Wonders" along with his name and date.
Bill was a gentle, soft-spoken man and was always a true gentleman. He contributed to his community and church in various forms of service. Bill also canvassed for the cancer society, and heart-stroke. Both he and Jean also volunteered delivering meals on wheels in Ridgetown for a few years in their retirement.
Bill was also a proud Mason belonging to Ridgetown Masonic Lodge along with being an active member of the Anglican Church in Ridgetown. Due to health limitations, unfortunately Bill was unable to attend either in recent years.
In keeping with Bill's wishes, there will be no visitation or service and the family will be remembering Bill in a private interment of his cremains at a later date.
The family would like to offer our sincere gratitude to both the CKHA hospital ER team along with the
amazing Chatham-Kent Hospice team for their compassionate and loving care provided to Bill in his final days. He was treated with such dignity and respect.
In memory of Bill, the family would ask in lieu of flowers, for those who wish to make donation please
donate to the Chatham-Kent Hospice or the charity of choice.
"Fly high Dad. We miss you so much and love you forever."
McKinlay Funeral Home
76 Main St. E. P.O. Box 307
Ridgetown, ON, NOP 2C0
Tel: (519) 674-3141

Share Your Memory of
Bill