---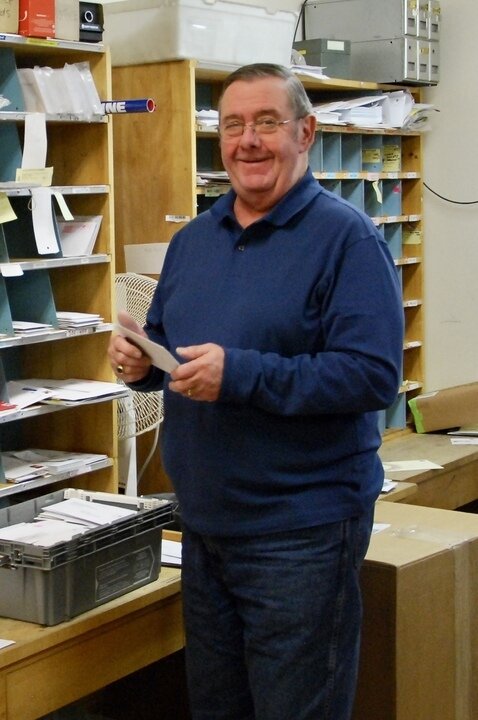 Obituary of Andrew Blake Cochran
Andrew Blake Cochran
"Andy"
March 6, 1942 – January 21, 2023

A life well lived!

Andy was born in small town Ontario, Ridgetown, where he grew up with his three sisters, Janet (dec 2019), Betty, and Susan. Andy was the only son of John and Dorothy (Ward) Cochran, as their first son, Ronald died in infancy.

Andy set his sights on being a lawyer when he was in Ridgetown High School. He pressed steadfastly to the goal. Achieving a B.A. from Western University and his L.L.B. from Osgoode Hall Law School Toronto.

The legal profession was not the only goal on Andy's agenda for life. He was resolute and unwavering in his pursuit of the girl who would be his wife, Martha Mary Pegg. He Won!! They married in 1966 after she completed her studies as an R.N. in London.

Together they persevered through the years of Law School, Articles, and the Bar Admission. Andy was called to the Bar, with honours, in the Spring of 1969. Graduation at last! By fall of that year, Andy, was employed with a law firm in Huntsville, and they settled into a new phase of life.

Back to small town living, but now in Muskoka, Lake Country. Their lives flourished there and careers deepened. Family was their focus, and they were blessed with two sons. Sandy was born in 1974 and Scott in 1976. They grew up in small town Ontario, and they both set their sites on the mountains of B.C.

After practising law in Huntsville for forty years, it was time to retire and go fishing in B.C. where both of their boys were now settled. In 2007 they packed out of Ontario and began a whole new identity in their retirement cottage on Lillooet Lake!

Andy fished for a while and read a lot, reading being his life passion. But gradually he missed the "town scene". It was in 2009 when he became the Poster Master at the Mount Currie P.O.

He loved the job and the people and was quite dismayed when a serious heart condition forced his retirement in 2016.
Since then, Andy has enjoyed reading and being with his family – his wife Martha Mary of 56 years.

His son, Sandy Cochran and Sandy's wife, Melanie Williams and their daughter Sarah Cochran (11 years old).
His son, Scott Cochran and Scott's wife, Seija Halonen, and their daughter, Niekia Cochran (3 years old).

Over all the years of life experiences, Andy would tell you the most important, most valuable, and everlasting experience has been his relationship with Jesus Christ. This relationship started when his mother took her children to Sunday School and grew slowly and deeply over the years.

Jesus has given Andy peace and comfort through some difficult times and he has confirmed to Andy that Heaven is Real and that Andy will be there with Him in Paradise after leaving his earthly life.

Let that Truth be our comfort as we grieve the loss of Andy, a friend, a brother, a brother-in-law, an uncle, a cousin, a father, a father-in-law, a grandfather, and a dear husband.

Andy is in Heaven with Jesus now and God Bless all of us in our joy of knowing Andy and in our sorrow in being separated.

God is love.

You are invited to a Celebration on Saturday, February 25th, at Pemberton Community Church, 7422 Dogwood St, Pemberton, B.C. Come for coffee and visit at 10:30 AM and celebrate with us at 11:00 AM.

There will be a reception following the service with pizza for a snack.

Andy's favourite food.

The Celebration will be recorded and available for you to watch on the church's website at www.pembertonchurch.com.
Share Your Memory of
Andrew